Oceania Counselling Services
Who Are We
Strengthening Pasifika people, families and communities from within
Langima'a Oceania provides counselling services to Pasifika people delivered by Pasifika people.
A faith and culture-based counselling service, we provide restoration, transformation and healing to families and individuals in need as they journey through life's challenges.
Pre-Marital Counselling

Counselling for Couples

Crisis Counselling
Family violence and anger management counselling services provided by Langima'a Oceaniaare focussed on restoration and transformation.
We can help both the victims and the perpetrators of family violence.
In life's journey we all face difficult times and challenges. It's normal to feel down in response to those challenges; however, if you find that you are feeling blue for prolonged periods of time, then you may be suffering from depression.
Langima'a Oceania Counselling Services offer mentoring and coaching services. Our fully trained counsellors will walk alongside you for 6-12 months offering insights, advice and assistance along the way.
Raising a family is one of our most rewarding experiences, but can also be one of the most challenging.
Our parenting programme helps you build confidence as a parent, provides positive tools and strategies and also puts you in touch with other families at similar life stages.
Langima'a Oceania Counselling Services is all about supporting families and our family therapy service is designed to do just that.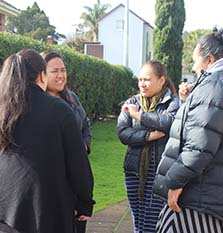 Group Counselling for Men and Women
Men and women are different and sometimes it's good to be in the company of other men or women to talk about and consider relevant issues.